Think of the day you learned by looking
& listening: a song & silence
All at once, stunned,
You know
When the very act
Of presence or pretending
Becomes contractual,
Bodies, yourself & everything
becoming somehow smaller
or magnified,
In retrospect, imagination, just enough
To think about it afterward

When you'd always say
Tomorrow, or the next day
I'm leaving; I'm never coming back
Travel fancies at the age of nine
When you remember being a child

Like this, when you made
Up your mind to watch
The whistle of the sun
Returning, the way
Each ray sounds
As it hits your skin
The beat of a wooden spoon
On an old steel pot
Announcing supper
Ropa vieja, maduros
The mower barking
& the sky
Bandaged in clouds

Your father's lips parting
All that Malta
Dribbling down his chin
The moment he admitted
He liked the smell of gasoline

So do I
Your brother said
Only as if to agree
Be a part of the practice
Of what had become a means
Of removal & growth
The way Dad drove
The machine into the earth
How each blade turned as each blade
Fell away, everything
At the turn of his left hand
Still holding the brown-black
Bottle with the other
A rag he'd used
To clean the wheels
Tied & knotted
Around his head
In some second-hand style
Or just a sign
Of the times
Something stolen

Despite your wishes
How what it was
You really wanted
Was to stay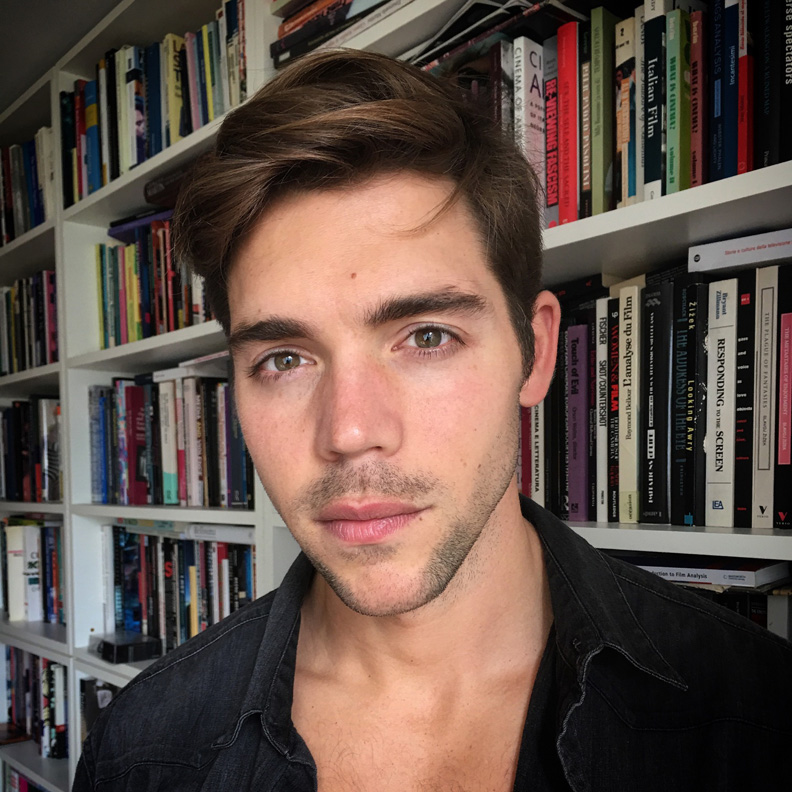 Chris Campanioni is a first-generation Cuban and Polish-American. He has worked as a journalist, model, and actor, and he teaches literature and creative writing at Baruch College and new form journalism at John Jay. He was awarded the Academy of American Poets Prize in 2013 for his collection, In Conversation, and his novel, Going Down, was selected as Best First Book for the 2014 International Latino Book Awards. He is also the author of Once in a Lifetime, a book of poems from Berkeley Press. Find him in space at www.chriscampanioni.com or in person, somewhere between Brooklyn Bridge Park and Barclays Center.
Related Posts